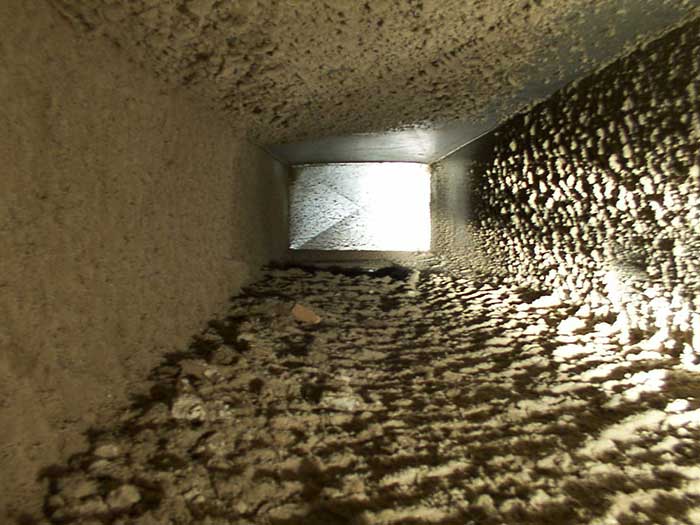 Air duct cleaning is cleaning various heating and cooling components of forced air systems. It includes the supply and returns air ducts and registers, grilles and diffusers, heat exchangers heating and cooling coils, condensate drain pans (drip pans), fan motor and fan housing, and the air handling unit housing. Clean air ducts define a healthy lifestyle in your home. Having dirty air ducts makes your home's indoor air quality low. Aiming to have a clean environment, then air duct cleaning is crucial. The duct cleaning process will help you clean your home's overall hygiene by eliminating the risk of getting diseases and allergies. Often HVAC system components collect significant amounts of debris and particulate during construction activities within a building. We recommend you install a verified, cleaned HVAC system.
What makes the air ducts dirty?
Pet hairs and dander: It is an immense disadvantage of having pets at home. Pet danders are unstoppable because you cannot limit a pet to any place. They roam around in your home. You can't clean the danders properly.
Smoking: The smoke makes your air duct dirty. You cannot go out of your house to smoke. The fumes of any smoke make the air duct dirty.
Dust particles: Air ducts are not easy to open without tools. Manual cleaning of your air ducts is not possible. The dust particles start collecting in the air duct and become like a thick carpet of dust.
Hairs: The hairs also play a vital role in making the air ducts polluted and unreliable. You cannot simply collect all your hair and clean the ducts regularly.
Water damage: Water damage can also make your air duct not clean enough to have a hygienic environment at your home.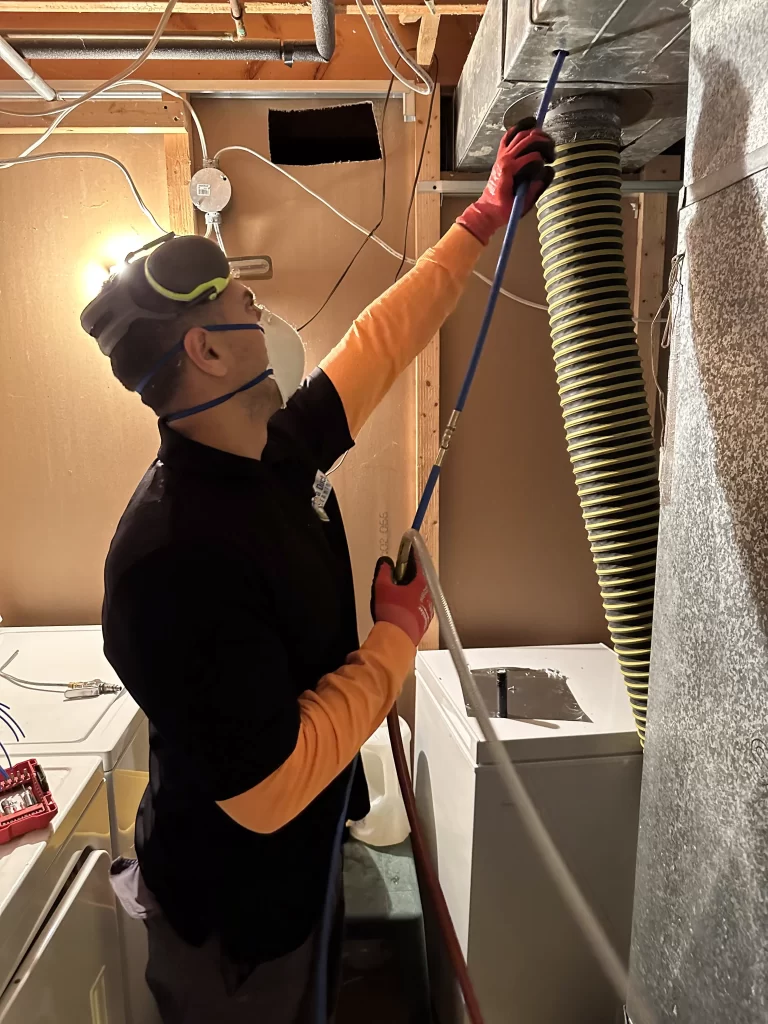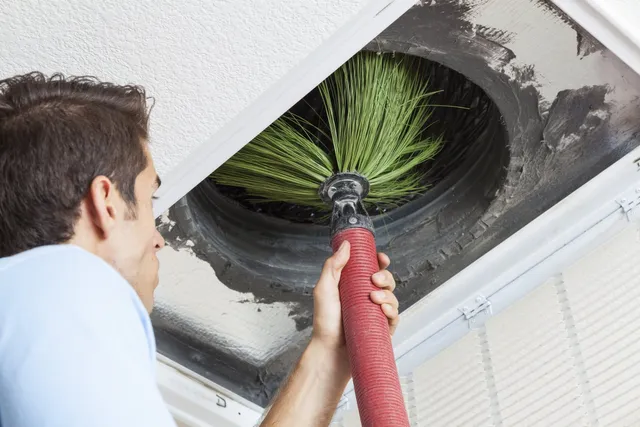 Benefits of Air duct cleaning services
Cleaner air ducts mean low chances of dust and microbial growth in your home air ducts. There are many benefits of air duct cleaning, some of which are:
1. The air duct cleaning will improve the performance of your HVAC system. It will be cost-efficient as you will not need more cost for repairing your HVAC system. Air duct cleaning will also reduce the energy consumption of your HVAC.
2. The regular cleaning of air ducts makes the environment of your home clean. You can breathe in fresh and healthy air.
3. It prevents the chances of having respiratory issues like asthma and other allergy problems. You can have dust-free air in your home ventilation system.
4. It will be easier to clean and maintain your home after air duct cleaning.
5. It reduces your efforts you clean up your air duct by yourself.
What makes us different from others?
Cora Duct Cleaning Services will make a visible difference in your air duct hygiene. No matter what is the size of your home, we will provide you with constant and professional air duct cleaning services. Our trained inspection team will inspect the efforts and tools necessary for clean-up. We only provide you with the services that you need, making our services cost-efficient and affordable. Our team rechecks the cleaning after our process to validate the services that we have provided.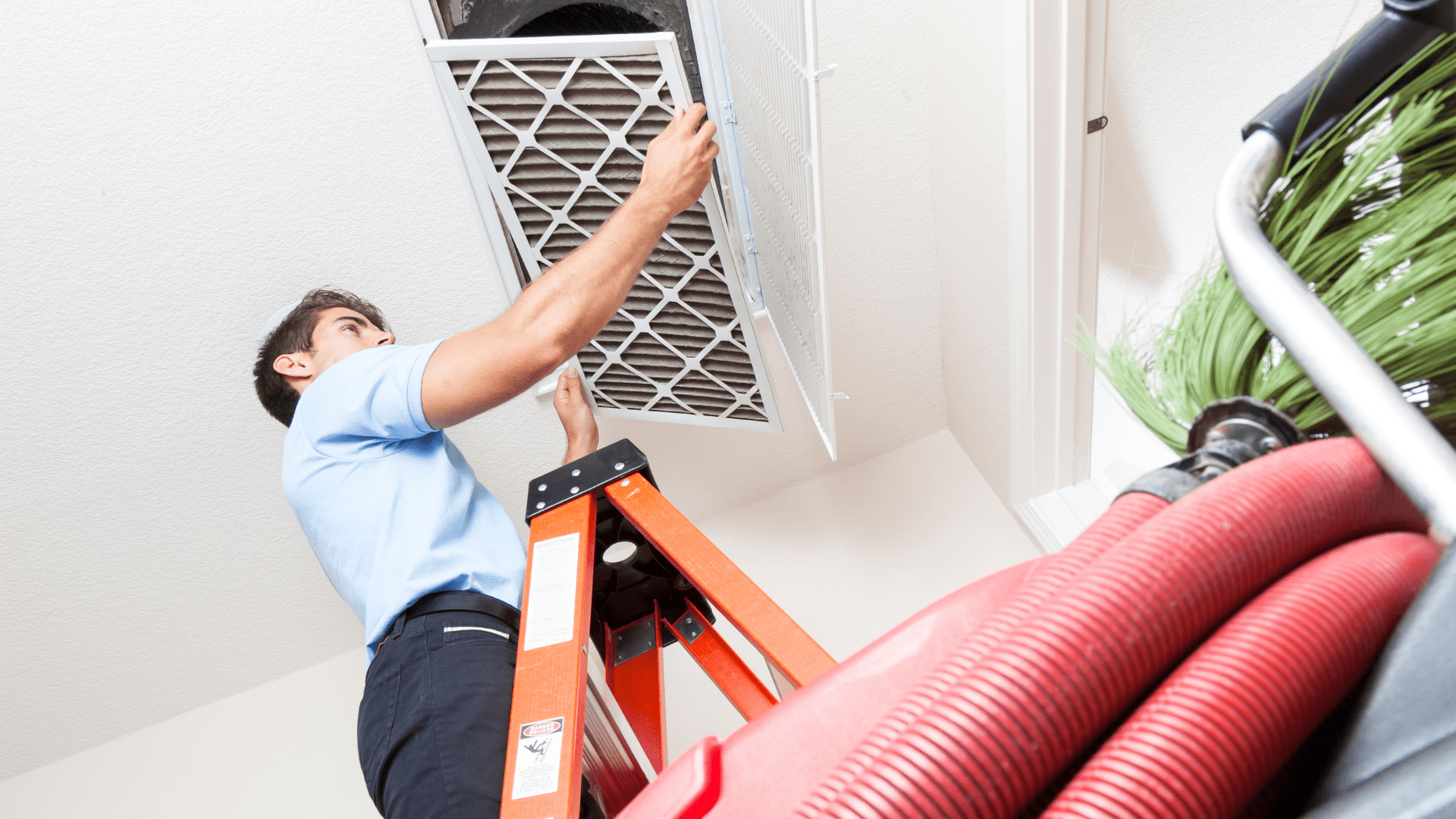 Our air duct cleaning process
1. First, we will visit your home and inspect your air duct and HVAC unit condition. The team will give you duct reviews.
2. When the inspection team does their work, we will bring our powerful tools.
3. The team will hook up our robust blower in your air duct system.
4. The hose will suck all your air duct dirt and dust through pipes to our truck.
5. We will clean the vents after cleaning the duct.
6. You will finally find a considerable difference in duct cleaning before and after cleaning. You can even take a picture of your before and after cleaning to ensure the quality of our work. take a picture of your duct cleaning before and after to ensure the quality of our work.

Taking the time to learn your needs is what sets us apart from the many recruiters out there. We're happy to take the time to talk and learn about what the right fit looks like for you.
Make the first step to greater success. See why we're known for making the process simple and stress-free.