We clean air ducts, dryer vents and furnaces. Our highly skilled technicians deliver prompt and professional services. We offer very competitive prices without compromising quality.
Cora Duct Cleaning offers a wide array of air duct cleaning services for homes, commercial and industrial across Southern Ontario.
We get the job done right and have over 13 years of industry experience serving Southern Ontario since 2010.
Cora Duct Cleaning has been providing services to the Southern Ontario area for over 10 years. We specialize in providing complete duct cleaning solutions for ducts and exhausts. We provide advanced cleaning services for all types of HVAC Systems regardless of their size, form and dimension.
Air Duct Cleaning​
Air duct cleaning is the cleaning of various heating and cooling system components of forced air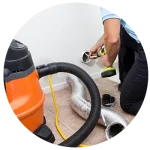 Dryer Vent Cleaning​
Many fires can be prevented with proper dryer duct cleaning. In Canada it is recommended that all
Furnace & AC Cleaning
Our advanced cleaning methods could help reduce your energy costs and improve the
Furnace Filter Cleaning
The furnace filters are only designed to trap the free floating dust hairs and particles.
Sanitization
The air ducts around your home serve a dual purpose. They funnel either warm or cool air into each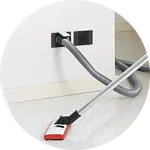 Central Vacuum Cleaning
Central vacs are a very useful household appliance. However, they are also one of the most
Take a look at some of our works.
Ali was very professional and his services were very good.
Jacqueline Babini
09/01/2023
Ali and the team at Cora duct cleaning did a good job. Will be telling my friends and family about them.
Team is great and they work hard to make sure we are happy. Would recommend to anyone looking for a reliable air duct cleaner.
Ali was fast, friendly and on time. Would recommend and use again.
Shaun and Ali came to my house and did an amazing job.
Ali did a great job with cleaning the ducts. Thanks!
Ali and the team at Cora Duct Cleaning, did an amazing job I will be recommending this company to family and friends. The staff is very knowledgeable and reliable. They came on short notic.
Did a great job doing post-reno cleaning. The drywall dust was heavy during constrution and I was glad that we are not breathing that in after moving in.
These are the guys to go to if you need a reliable duct cleaning provider. They use proper tools and can tell they have been doing this for a while. Ali did a great job for us.
Great experience, and amazing job they did. Very accommodating. Showed us the amount of dirt that came out of the vents so we could see how important this is. We highly recommend using this company!!