How to clean a house in 2023?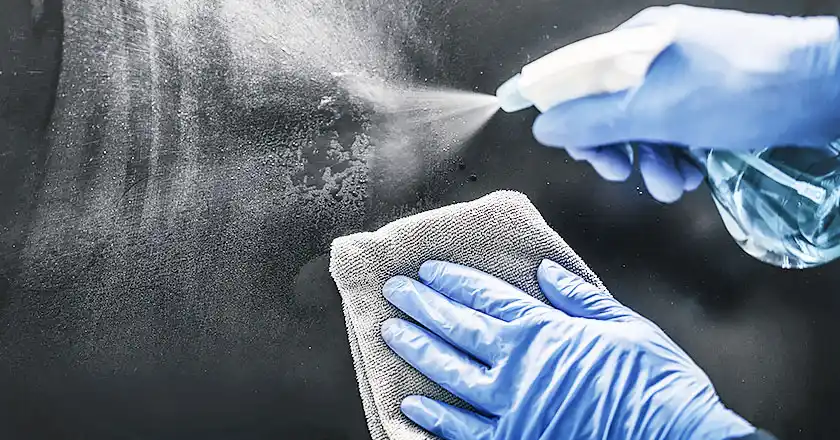 Want to know how to clean a house in 2023? Well! It appears to be a never-ending household chore to clean the house, but it's essential for our physical and mental well-being. Sometimes people ask why it is necessary to keep the place clean and organized. However, there are a lot of answers to this question. First of all, everybody wants to save time, and to achieve that, a home should be organized, and everything should be in its proper place so that you don't waste your precious time searching for certain things. Secondly, a clean place reduces stress and feels comfortable. Most importantly, house cleaning is required to eliminate germs from dust particles and pollen to prevent diseases.
7 BEST WAYS TO CLEAN THE HOUSE:
The first step in cleaning the home is creating a to-do list. No need to get stressed out, do one thing each day and deep clean each room. The methods vary from each section and are as follows:
1. KITCHEN CLEANING:
If one has a habit of piling up dishes, he should set a timer for washing them and try to get it done in fewer minutes. For cleaning a burned pot, one can boil the baking soda water in it and then scrub it with the sponge. A faucet should be cleaned more often because it is touched with dirty hands; the easiest way is to wipe it off with an all-purpose cleaner. The most challenging task is to clean the stovetop, and for that, a powder cleanser with a Dobie pad would be helpful, but don't scrub the stainless steel in a circular motion as it may cause scratches, be gentle with that. Small appliances like microwave ovens, toasters, and coffee makers also require the removal parts to be washed or cleaned in the dishwasher; for their exterior, it's advisable to wipe them often a week. The most consuming task is cleansing the refrigerator. Firstly, decluttering is required, and then wiping the splashes with an all-purpose cleaner or a sponge soak in hot water would be an alternative for stubborn spills.
2. BEDROOM CLEANING:
Everyone needs peaceful sleep, so a bedroom should be neat and cozy. The first step is to place the mugs or plates into the kitchen from the bedroom, clear the clutter of used clothes, and put them in the laundry. After that, a feather duster clears the dust from the dressers and side tables. When you have to change the bedsheets and organize the room, a vacuum removes the remaining dust and hair.
3. BATHROOM CLEANING:
It's always delightful to have a tidy washroom, and it's once a weekly task only. There are various products to clean showers, bathtubs, sinks, and toilets. To clean the tiles, any mildew or mold-eliminating product can be sprinkled and then removed with a stiff bristles brush. The water splashes on the mirror could make someone crazy, and they can be removed by a dryer sheet in a circular motion. For the removal of hairs, it is advised to pick them up when it's dry; they will get stuck on the floor otherwise.
4. LIVING ROOM CLEANING:
The living room is the first impression of the home, so it should be tidy and properly organized. Anything which doesn't belong to the living room should be picked up. Small things like fluffing the cushion or stacking up magazines or books can have a considerable impact. However, the couch requires special cleaning such as wet cleaning, dry cleaning, vacuuming, or professional cleaning. If you have carpet, a vacuum would be a good choice for cleaning. There are different approaches for floor cleaning, such as:
● Wooden floor- Warm water with a dish soap
● Laminate floor- Dry mop or white vinegar
● Linoleum floor- Dry mop or diluted ammonia
● Tile or natural stone floor- A brush roll or oxygen bleach(ceramic or porcelain tiles)
5. DECLUTTERING:
Wardrobe and drawer decluttering are necessary to make the home spacious. Start from one room and carry a box to keep the unnecessary things. The outbox method is an excellent way to keep unused items and still keep them at home. This method involves keeping all the pre-loved stuff or the things that you haven't used for years in a box which then be placed in the store.
6. CLEANING THE WINDOWS:
Glass windows can be cleaned with a cleanser and a paper towel, but some windows are out of reach, and for that, you may require professional help. If you are residing in a heightened house or apartment, then the exteriors of the wall are supposed to be cleaned by professionals.
7. CLEANING THE DUCTS OR VENTS:
The last and most crucial step is to clear the vents or ducts to breathe fresh and pure air. Most people are unaware of the fact that all the dust, hair, and pet furs get accumulate in their ducts which require extensive and deep cleaning. Of course, this couldn't be done by ourselves, that's why we need professional work.
There are several companies offering duct cleaning services, but the one which excels in it is CORA DUCT CLEANING SERVICES. We provide a wide range of services like maintenance of air ducts, cooling, and heating vent system. The size of the home doesn't cause a variation, we can handle everything easily. We bring all the tools and double-check the work once it's complete. We are super affordable and do not charge extra money for any online quotation. So, what are you waiting for? Book your appointment today!
Final words:
In the year 2023, we wish you to have a clean and hygienic home. It is advisable to make a resolution that you will not linger on the work like piling up dishes, leaving plates or glasses in the living room or the bedroom, not making the bed daily, or not decluttering timely. All these things make the house messier, and you will find it difficult to clean it next time. The fact that healthy living is a blessing will only be true if the home is clean and a hygienic place to live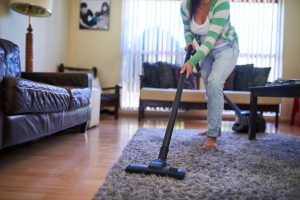 How to clean a house in 2023? Want to know how to clean a house in 2023? Well! It appears to be a never-ending household
Read More »